In October 2017, M&A WORLDWIDE organised its semi-annual convention in Barcelona, where more than 80 M&A professionals from 35 countries met. CONFIDENTUS also participated at this event, where numerous financial and industrial investors presented themselves, looking for interesting investment and acquisition opportunities.
M&A WORLDWIDE is a network of 40 M&A advisory firms in 40 different countries. In 2016, all M&A WORLDWIDE members together realized 641 transactions with a total transaction value of 3,4 billion euro.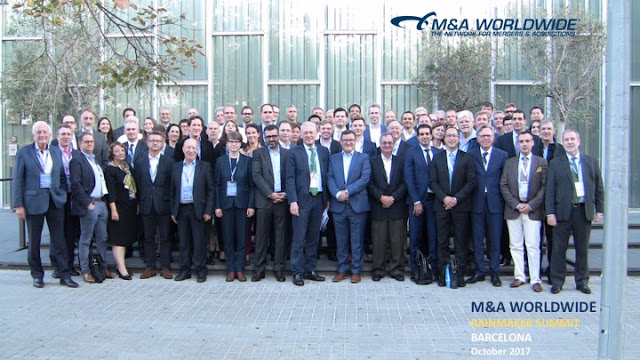 The following M&A WORLDWIDE summit will take place in the April of 2018 in Amsterdam (Holland). More about M&A WORLDWIDE...